REGISTERED OFFICE
ČSAD Praha holding a.s.
Pod Výtopnou 13/10
186 00 Prague 8
IČ : 26140659
DIČ: CZ 26140659

(registered in the Commercial Register kept by the Municipal Court in Prague, B: 6297) Commercial Register Abstract Commercial Register Abstract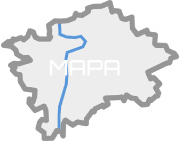 You can find us here.

50°5'21.826"N, 14°26'33.184"E

- Member of AZZP (Czech Association of Employers of Disabled Persons).
- According to the law on the registration of sales, the seller is obliged to issue a receipt to the buyer. The seller is also obliged to register received revenue online to tax administrator. In case of technical failure within 48 hours at the latest.